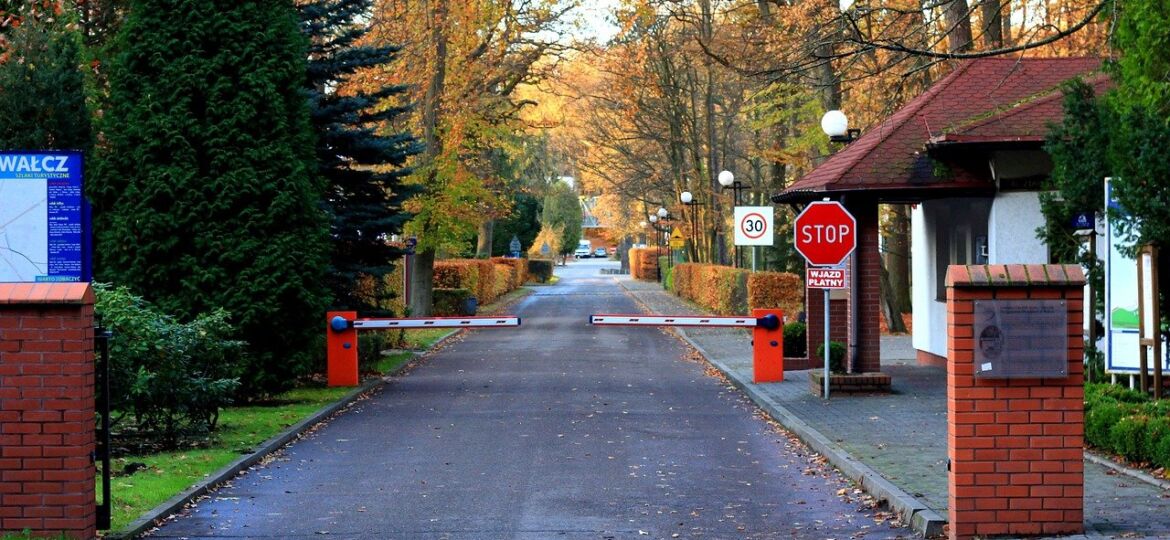 Physical barriers are the outermost layer of security that, combined with a security alarm and cameras, makes for a more complete and secure system. There are so many ways you can increase the physical security of your property and we want to help you find the best one for your business.
Why Physical Barriers?
Physical barriers are an easy and often low-cost way to prevent or at least delay attacks or intrusions to your business. They also act as a psychological deterrent by defining a perimeter and making intrusions seem more difficult.
Types of Physical Barriers:
Chain Link Fences

Chain link fences are an effective and affordable option that can wrap around the border of your property and protect the area from human or animal intrusions.

Ornamental Fences

This option is just as effective as chain link if not more, as it is much more sturdy, though a little more expensive.

Razor Wire/Barbed Wire

Razor wire or barbed wire can be added to the top of your chain link or ornamental fence for some added safety by keeping people from jumping your fence.

Bollards

Bollards are effective for keeping vehicles out of a space while still allowing foot traffic.

Barrier Gates

Barrier Gates limit vehicle access while still allowing foot traffic while the gate is closed.

Security Glass

If you're worried about someone potentially breaking glass, there are a few ways you can treat your windows to prevent this:

Tempered Glass is any glass that has been treated with heat and chemicals to make it stronger and harder to break, and if it does happen to break, it breaks into smaller chunks instead of large, jagged edges for safety.
Laminated Glass is made by pressing a durable plastic layer between two panes of strengthened glass. The layers are chemically bonded together, making it incredibly difficult to break, and when thick enough, the glass is bulletproof.
Security Film is an adhesive layer of polyester that is retrofitted onto glass panes to increase the strength and shatter-resistance of the glass.

Bars on Windows

Putting bars on your windows is a more effective, though maybe less appealing, option if you're concerned about glass breaking.

Access Control System

An Access Control System adds an important layer of security by keeping doors locked when you want them locked while easily allowing permitted employees access. It also allows you to control locks remotely, and even see who has entered the building and when.
Although we may not offer all of these options, we are here to help you make your property as safe and secure as possible. So if you have any questions about how to make your property more secure, or if you would like a referral in the Twin Cities area, please feel free to contact us at (612) 822-4094 or fill out the form below: