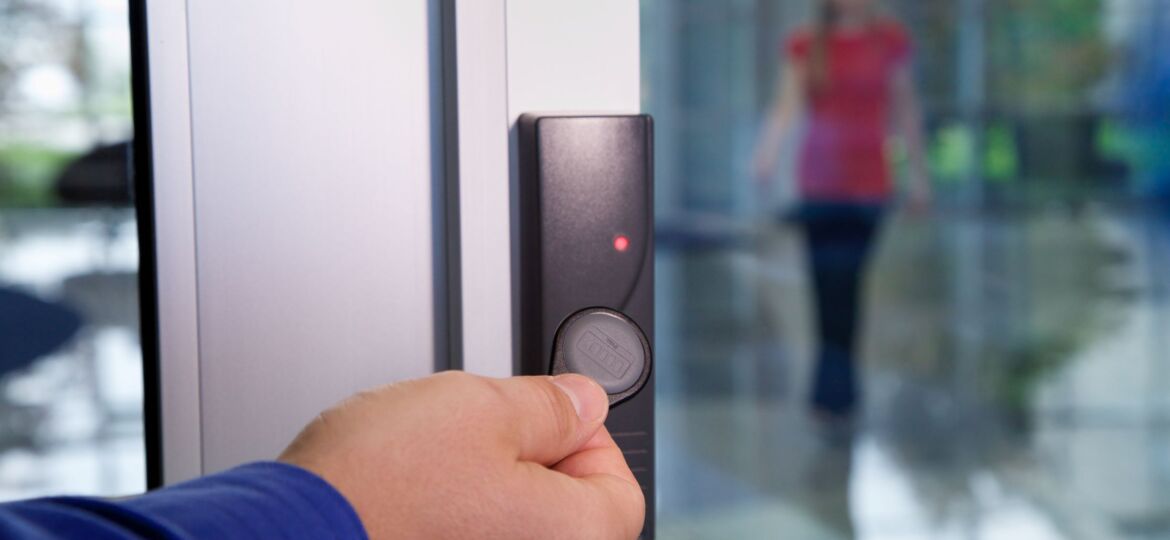 When it comes to protecting your business and your employees from COVID-19, the number one approach is limiting who can enter your building. There are a variety of solutions you can use to accomplish this. Here are a few options that we offer that allow you to easily customize, track, and maintain employee access to your building:
1. Access Control with Fobs or Cards
With an access control system, you are able to keep your doors locked and limit and track who can enter your building or even restrict access to specific rooms or areas. Key fobs and cards also provide a contactless way to temporarily unlock doors, which makes for a more sanitary environment.
2. Video Intercom
With a video intercom, you get alerts when someone comes to your door and then you have the option to talk to your visitors and even temporarily unlock the door remotely if you choose. This option is great for tracking deliveries, communicate with customers, or maybe help you fulfill curbside pickup orders more safely
3. Hybrid Thermal Camera
Our new Hybrid Thermal Camera is a contactless screening tool that businesses can use to identify individuals with elevated skin temperature compared to a customizable reference temperature on or entering their premises. With this tool, you will be able to stop someone with a fever from entering your building in order to help keep your employees healthy and avoid an outbreak within your business.
Any of these options are strong steps to take to keep COVID-19 out of your business together or on their own. If you would like more information about any of these options, or would like to know which solution is best for your business, call us at (612) 822-4094 or fill out the form below:
For more information about how you can protect your business from COVID-19, please consult the CDC (Center for Disease Control and Prevention).